I was told by some conservatives who were at least somewhat unhappy with the idea of Trump, that Hillary's unsecure email issue absolutely made her unfit for office.
Oddly the email crowd seems to have gone rather quiet in the wake of revelations that senior Whitehouse staff are themselves using a private RNC server for emails. On top of that Trump is using an unsecured Android phone and the POTUS Twitter is apparently linked to an unsecured Gmail account. Finally to top it all, press secretary Sean Spicer appears to be accidently tweeting passwords: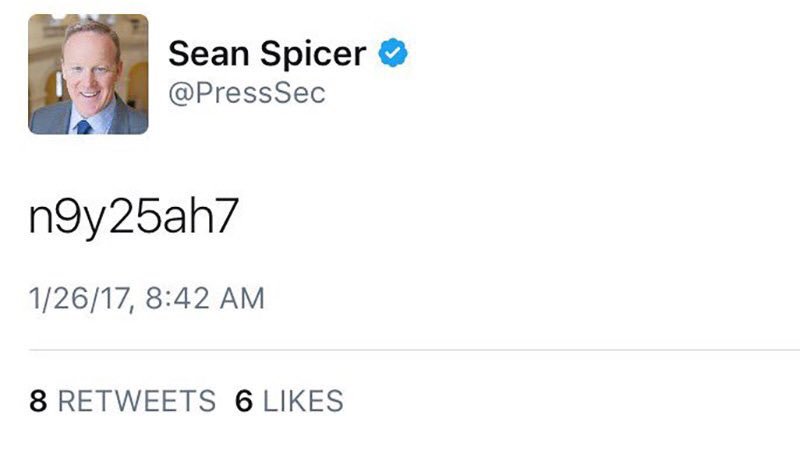 Anyway here are the loud howls of protest about this situation from those same conservatives:
Oh look, a blank space.